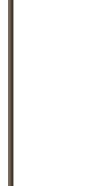 Selected executives who are available to serve as Advisory Partnership Executives include:


Luann Bangsund Luann is pursuing her Ph.D. in Management at The Peter F. Drucker and Masatoshi Ito Graduate School of Management at the Claremont Graduate University following a 20 year career in leveraged lending to leading buyout firms at Wells Fargo Bank, Citicorp, Kleinwort Benson, LTD, and Security Pacific National Bank. Most recently she served as Senior Vice President and Division Manager, Structured Finance for Wells Fargo Bank. Over her career, she led or co-led over $4 billion of debt facilities in over 20 financings. She currently serves as Director of the MBA Program at The Drucker School, teaches and pursues Doctoral Program research including the effect of management ownership on the performance of the firm, mergers and acquisitions as a form of corporate governance and value creation through leveraged buyouts. Luann received her Masters in Education and B.A. in Art from the University of Redlands and her M.B.A from the University of California, Los Angeles.


Charles A. Lieppe Chuck has served as the Chief Executive Officer and President of companies including DBT Online, Inc. (NYSE-traded online information company), Nabisco International (food products), Berol Corporation (LBO of writing instruments manufacturer), and Westpoint Pepperell, Inc. (consumer and commercial bed and bath products). He began his career at Procter & Gamble, where he spent over 21 years and was appointed one of the youngest corporate vice presidents in the Company's history. As General Manager, he led the Health & Personal Care Division to become the leading P&G profit performance division and also led the transformation of the Edible Oils Division into a market share leader. Chuck received his A.B. in English from Columbia University and his M.B.A. from Columbia University.


Phillip D. Matthews Phil has been in leadership roles for several companies including Wolverine World Wide, Inc. and Worldwide Restaurant Concepts, Inc., an owner/CEO of Bell Helmets, Inc. and in senior management roles for Dart & Kraft, Inc., and PepsiCo, Inc. At Dart Industries, Phil, as chief of staff and a director of the Company, spearheaded the strategic planning that resulted in the divestiture of 28 businesses and several acquisitions including Duracell Batteries. He is currently chairman of Worldwide Restaurant Concepts and serves on the boards of Washington Mutual, Wolverine World Wide, Panda Restaurant Group, Trojan Battery, Micro Source, Bell Auto/Bay Travel Gear, and Russell Racing. Mr. Matthews received his B.B.A. with High Distinction from University of Michigan and his M.B.A. with High Distinction from Harvard Business School where he was a Baker Scholar.


Edward M. Schmults Ed has had extensive management and turnaround experience in the outdoor clothing and recreational market. Ed is currently the CEO and President of FAO Schwartz, a DE Shaw & Co.-backed company. He was formerly the Chief Operating Officer at Red Envelope, a Sequoia Capital-backed company, and prior to that served in roles of increasing responsibility up to Chief Operating Officer at Patagonia. After leaving Patagonia, Ed became President of Moonstone Mountain Equipment, which filed for Chapter 7 bankruptcy a month before he took over. There he led a turnaround for parent Esprit which ultimately resulted in its sale to Gerry Sportswear Company in 2000. Prior to Patagonia, Ed worked as a management consultant for Alliance Consulting Group and as an investment banker at Goldman Sachs, & Co. Ed received his B.A. in Economics and Political Science from Yale University and his M.B.A. from Harvard Business School.

Frederick H. Schneider, Jr. Fred has 17 years of experience in leveraged buyout transactions. Fred is currently the Chief Financial Officer for Skechers USA, Inc., a casual athletic footwear company with over $1 billion in sales. He was formerly Principal and Chief Financial Officer of Leonard Green & Partners from 1994 to 1998. Prior to this, Fred worked closely with LGP and GGvA as an Audit and Due Diligence Partner and Manager at KPMG Peat Marwick and was the lead due diligence partner working with LGP. Fred has been a CPA since 1980 and has been an independent private equity investor, accounting and information technology consultant and active community volunteer since he left LGP. He currently serves on the board of directors and is Chairman of the Audit Committees of two Southern California small middle-market publicly traded companies, Sport Chalet, Inc. and Meade Instruments, Inc.